About the Lake Erie Walleye Trail / LEWT / WBSA
The Lake Erie Walleye Trail (LEWT) was founded by the Western Basin Sportfishing Association (WBSA). Big Water Walleye Championships, LLC took over the reins in 2020.
Our primary goal? To have an affordable, professionally run tournament series on Lake Erie that sparks interest for the weekend angler, as well as the veteran tournament anglers in the club. The LEWT has grown more popular every year, and in 2015 we opened up the potential maximum field size to 60 teams.
Today, the premier team walleye fishing circuit in the western basin features SEVEN tournaments in 2022.
It pays to fish the LEWT!
You'll never learn more anywhere else about what it takes to put fish in the boat, and everyone has a good chance at taking home cash prizes, or some of our sponsor donations, some valued in hundreds of dollars.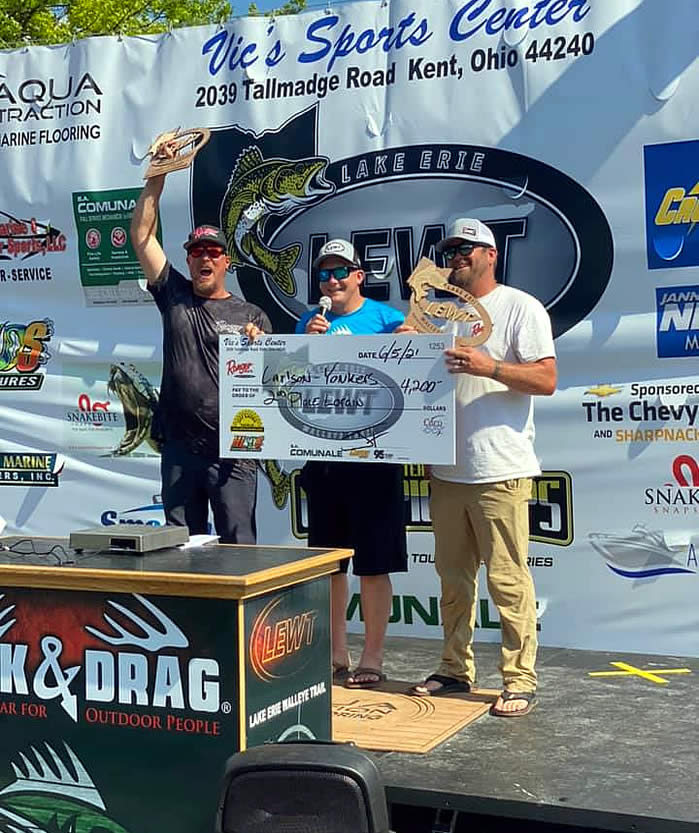 We invite you to spool up your reels and join in the excitement of competitive fishing with the Lake Erie Walleye Trail!