2023 Huron Pro-Am ~ 5.21.23 ~RESULTS
On Saturday, May 20th, the Lake Erie Walleye Trail was at Huron to host its first ever Pro-Am event. A field of 80 LEWT teams had the opportunity to opt-in and take a registered co-angler out and show them the ropes. 40+ "Amateur" anglers from Michigan, Pennsylvania, Illinois, Indiana and Canada all registered, eager to experience what a LEWT event is all about.
It was only a matter of time before Mother Nature began throwing us curve balls with unstable weather and irritable walleye. The walleye on a post-spawn feed pattern left them scattered and hard to find. Anglers struggled to say the least, trying to find a consistent bite while pre-fishing during the week. Anglers searched from the islands to Fairport Harbor in search of that big fish bite. Some of the normal watering holes were still giving up fish, but not in the quantities a tourney angler is looking for –  causing anglers to broaden the search.
Saturday's weather looked to be a blow-day with a springtime storm pushing across the lake. The LEWT called the event an official blow-day in advance, giving anglers a chance to change travel arrangements. We lost several anglers due to scheduling, leaving the LEWT field at 80 Pro Teams, 40 Amateurs, and 5 Kayaks – still a great field.
Although the lake was still rolling a bit, Sunday's send-off went off at the normally scheduled 6:30am time slot. It's always interesting to see which direction anglers head off in searching for those five key bites. Typically there is consistency and a pattern on where anglers believe they can win. This event's anglers headed east and west in big numbers proving that the fish were scattered. We heard of reports of fish being caught from the Sandusky Bay, to north of North Bass Island, all the way to Fairport Harbor.
B'laster Products, Malco Automotive, Presta Marine, Branch Sauce, Hook and Drag, Off Shore Tackle, the Ohio Division of Wildlife, The Erie County Board of Health "Click it or Ticket" Huron Police Chief Terry Graham, Deadeye Crankbaits and the B'laster Walleye Fall Brawl filled the Huron City launch site making weigh-ins look like a mini festival. Just before 3:00pm the anglers started back down river to check in and began lining up at the bump tanks waiting for the scales to open.
As teams started to weigh-in, it was obvious that Mother Erie didn't give up her bounty easily on tourney day. Huron historically has been one of those events that can boast bags well over 40-lbs. In fact, in 2021 you needed 39-40# to make the money line. Today was not one of those days as 80 teams weighed in 337 fish with an average 3.91#, proving very difficult fishing. Nonetheless, the LEWT anglers all fought it out to be the top 12 boats, top 5 amateurs, or the #1 Kayak and cash a Lake Erie Walleye Trail paycheck.
Adding some new faces to the top 15 this event, we have Shane and Shawn Wassam and Brian Markham and Adam Sakarowsky. These guys both being Early Bird teams have fought hard and always hung in there to finally bring home some top team hardware coming in 15th and 13th respectively.
2022 LEWT TOY Steve Tyszko and Christopher French continued their consistent streak landing them in 14th place, keeping them right where they need to be for that coveted Team of the Year Title. Congratulations to these guys for a top 15.
Mike Miller and Brian Fisher along with co-angler Ken Carpenter edged out the competition with 26.36# for the 12th place check. These guys put the work in, having a consistent pattern nailed down during pre-fish that held true during derby day. These guys could just not get that last bite that would replace one small fish in their bag. The team reported that they fished specific structures making turns and repeatedly hitting the "spot on the spot."
Steve Skupien and Wally Neuman along with co-angler Eric Brasish wondered if they were going to be fishing Sunday. Motor issues sidelined their boat and they needed to borrow a rig in order to get on the water. These guys managed to find a boat and get out there on game day. Luckily they did because they were able to put together a 11th place finish with 27.07# of fish they found west of Huron.
Robert and Travis Zajkowski remained consistent and found a way to pull off a top 10 finish with 27.63#. These guys follow up a Magee East 1st place finish with another top-10 on the year. This will keep them in the hunt for the TOY title. The team up north made $500 on the day.
Rodger Riggs, Daren Zabroski, and Co-angler Khaden Berry stuck to the game plan and were able to put together a healthy 28.36#. The team reported that Khaden, a youth angler, is a fantastic stick and will be a dangerous addition to the LEWT field as he grows older and makes his own team. Riggs and Zabroski made $750 on the day.
Scott Geitgey and Jay Gullet joined up this year to make a dynamic duo, finishing 8th place on Sunday with 28.47#. These guys have finished amongst the top of the field in the last three events and currently sit in 9th place for the TOY Title. Geitget and Gullet took home $850 on the day.
Ryan Buddie and Jason Kopf…..I should just put their name on the top of the leaderboard for every event. Co-Angler Jason McElwain couldn't have drawn a better two anglers to fish with. These guys just continue to get it done, day in and day out. Buddie and Kopf headed east and managed 28.67# for their best five bites and took home 7th place and a share of the 2023 TOY Lead. They made $1,300 on the day.
Co-Angler Jason McElwain took home 5th place on the Amateur side of things. Jason took home a prize package from Cisco, Off Shore Tackle, and NFP Customs.
Thomas Nordyke Sr. and Jr. find themselves at the top again with 29.40#. They have a comeback event from the tough day in Sandusky to find themselves in the top 20 for TOY. They took home $1,000 on the day.
Eric Stull and Randy Stull were the first team to break the 30# mark and set the bar for the top five. Stull and Stull anchored their bag with an 8.51# healthy Lake Erie walleye. Only fishing two events so far this season, these guys look to make a move at the TOY title with a solid top-5 finish and $1,200 paycheck.
Edgar and Vicky Trent are amongst the best people to be around and proud supporters of the LEWT. When they walk up to the stage with a heavy basket I can't help but smile. They weighed in a 7.50# big fish and added 4 to it to make 30.90#. They hosted Ian Danielson as their co-angler, who said Edgar and Vickie really know what they are doing out there.

Edgar and Vickie made $1,880 on the day and Danielson took home custom rods from HDS Rods matched with Okuma Coldwaters and Off Shore Tackle Boards.
Josh Lewis and Jeff Hunter broke the top 3 with a 33.04# bag. They fished with youth co-angler Dylan Lewis who thought at the beginning of the week he couldn't fish as he broke his wrist playing baseball. Dad let him fish and these guys led the big fish spot for a while with 10.18# slug.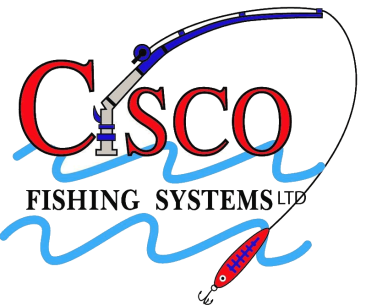 Dylan won a $500 gift certificate from Cisco Fishing Systems, a Lakewood Lure Locker, a Warrior Lures gift card and a set of Off Shore boards while Dad and Jeff brought home $2,125.
Frank Broskey and Don Lint had some much needed good luck this weekend with a very strong 2nd place finish. They hosted my favorite angler of the day Eric Hoskins. This man walked up on the stage smiling from ear to ear and weighed in the biggest fish of the day, a 10.48# giant worth $1,300 and the Big Fish title! Don and Frank said that this was the first fish of the day and Eric never even acted like it was a big fish. It just surfaced behind the boat before they netted it and they all were in shock. Hoskins took home 2nd place in the amateur division and an HDS-9 Live provided by Lowrance. Lint and Broskey managed to put 4 more fish in the boat for 34.27# and took home $6,460.
Gary and Alex Kisel continue their dominance in the LEWT circuit by adding yet another 1st place finish to their resume. They had a top-8 finish in the TOY standings in 2022 and are making noise in 2023 with three straight top 10 finishes and are tied for 1st in the TOY standings.
These guys fished with Drae Prentice who came all the way from Canada to fish the LEWT Pro-Am. The team was able to edge out Lint and Broskey's weight by .21 of a pound and have 34.48# overall.
Gary and Alex were reported to fish East of Cleveland to find their best five. The Vic's Sports Center Ranger Boat team will take home $17,320 on the day!
Lake Erie Kayak Crazy-Man Chuck Earls fished at the Huron Lighthouse to find his 2nd straight tournament best bag. Chuck weighed in 3 walleye for 8+lbs good enough for 1st place edging out Adam Patrick. Chuck heads into his hometown with the steam rolling.
We want to make a special thank you to LEWT anglers Ryan Buddie, Joe Gibson, and Tyler Berthold for hosting the annual kids fishing clinic. Additionally, the NPAA Future Anglers Foundation and Erie Outfitters donated over 100 rod and reel combos for the future of our sport. It was awesome to see all the youth anglers out for weigh-ins.
What an awesome experience the LEWT Pro-Am was for us. We have been told it was one of the best LEWT events to date. We will look to add more of these next season and appreciate everyone who made this day special. We will see you all in Lorain in conjunction with the MWC June 16-17. LakeErieWalleyeTrail.com for more details.
Stay tuned for more details for this year's 2023 B'laster Fall Brawl at this Fall Brawl kickoff party and pig roast sponsored by Branch BBQ. 2023 will be the Biggest Brawl EVER with more great ideas to come this season.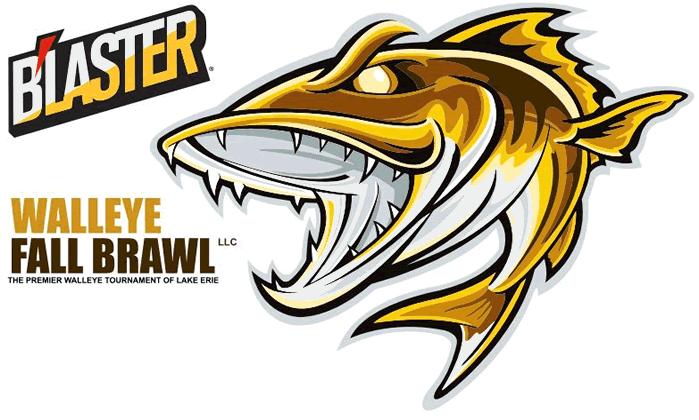 2023 Sandusky ~ 4.29.23 ~RESULTS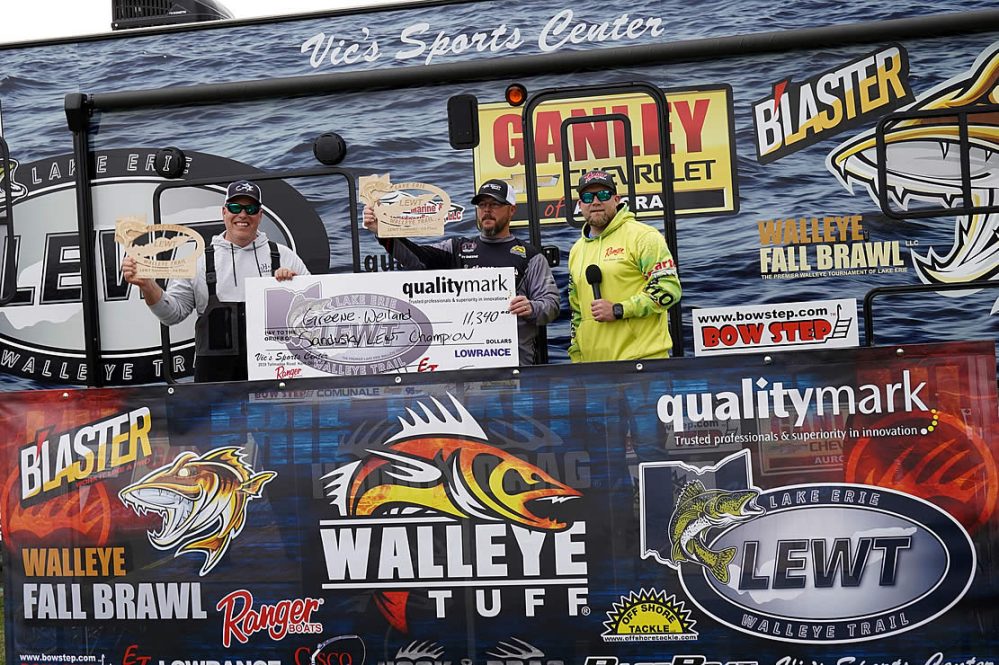 Sandusky is always one of those stops on the tour that is risky. Post-spawn fish matched with late April unpredictable weather usually makes for a difficult time when patterning those big Lake Erie walleye. This week was no different.
Anglers were met with unpredictable weather and that uncertainty if Mother Nature was going to allow us to fish. Timing was on our side and an early spring front passed through Friday allowing for the "Small Craft Advisory" to pass by nightfall giving the lake just enough time to settle for send off.
The morning was dark, rainy, and cold, but 98 LEWT boats and 6 LEWT kayaks filled with anglers from PA to MN began lining up at the Shelby St. launch at 4:30 am ready to go. One by one boats were checked and put in. Soon red and green navigation lights filled the bay. As 6:30 am arrived the morning gray overcast skies gave us just enough light to safely send off from the courtesy docks. 2022 Team Of The Year Steve Hendricks and Brian Ulmer set us off waiting to clear the no wake zone before letting the new Vic's Sports Center Mercury V10 Verado powered 622 FS PRO eat up that residual Lake Erie chop.
Due to the early start and still slightly angry Lake Erie, teams started returning back to port around 2:00pm, they had enough and were all ready for some warm food and a break from the weather. It was almost like the tourney gods were looking out for us because the sun decided to come out and dry things out just in time for teams to weigh in. The grill was rolling, food was ready and weigh-ins were set to get started.
Edgar and big fish Vicky Trent, owner of ET construction, a LEWT series sponsor, were first to the bump tanks. Edgar and Vicky had a very heavy bag and set the stage immediately with 28.07#,  good enough for 9th place after all was said and done.
The LEWT paid out 14 spots for this field and north of $31,835 in cash and prizes. In 14th place we find Robert Scott and Bill Holley, these guys deserve it and have worked hard over the last few years seemingly always falling just shy of the bubble. Not this time, Robert and Bill landed 27.12#, good enough for a top check cashing finish.
Long time LEWT anglers Francis Ball and PJ Kerr bump it up a notch to 13th place with 27.31 lbs for their best 5 fish. The team was able to land a 7.15 lb big fish that helped bring them into the money. They are currently sitting in a good position to make a run at the top teams for the TOY title, these guys are dangerous and know how to make a run, look for them in future events.
Returning champs Steve Hendricks and Brian Ulmer finished like they usually do right there at the front of the pack in the money, 12th overall with 27.32. Hendricks and Ulmer are off to a good start with two top 20 finishes earning 374 team points good enough for 3rd place in the TOY race.
 Quality Mark donated their days winning to a charity of choice. This week's winnings will be donated to the "Kids fishing day" to be held at the May 20th LEWT. We will buy tackle and fishing rod/reel combos for children in attendance. Thanks Quality Mark.


2019 TOY Gary and Alex Kisel locked in their 2023 run at the team of the year title with a 6th place finish. The father son combo brought in 29.76# good enough for another top finish and $1200. This finish puts them in second place for the TOY race with 380 points.
In the lucky number 7 slot we have Brain Hance and Von Buhrman. The team landed 29.16# good enough for $1100 and another top 10 award. This team is always up in the pack and it would be my assumption that they will get a "W" in the very near future. Their top 10 finish landed them in 10th place overall for TOY.
The always tough to achieve, LEWT top 5, was rounded-off by Travis Smith and TJ Phillips. They broke through and put it all together landing 29.97# good enough for 5th place and $1300. TJ explained that the team used NFP Custom Bandits along Cleveland to find their bites. TJ and Travis's bag was anchored by a 7.25# big fish.
Father and Son combo Duane and Devon Phillips. Duane and Devon worked the Cleveland shoreline as well and managed to get the 5 right bites for 32.23 lbs. The family combo has earned 354 team points after two events and 7th place overall in the TOY race. They earned $1900 on the day.
The "Old Dogs" Ryan Buddie and Jason Kopf let everyone know that they mean business this season with their second straight top finish. Buddie and Kopf are now 10 points ahead of the pack in the TOY race with 390 points overall.
Buddie and Kopf reported adjusting on the fly to fishing conditions as explained on stage by "trusting their Lowrance electronics." They pulled new Berkley Deep Hit Sticks along a deep water structure to secure a 32.43# bag. Buddie explained the slim profile and unique rattle was the difference for them in the stained water. Buddie and Kopf made $6,210 and an additional Ranger Cup Bonus of $500 for owning a Vic's Sports Center Ranger Combo, for their 2nd overall and 2nd in the Side Pot.
Locals Bobby Greene and Matt Wieland bested the field with 33.98# on the day. Greene and Wieland are both local charter captains and fish on a Clemons Boats sponsored Yarcraft. Greene and Wieland fished east of Vermillion to find their bites. They had great fishing all day using WNC Reapers, Flickers, and Bandits behind LEWT Series Sponsor Off-Shore Tackle Boards to get the job done.
Couldn't be more happy for these guys as they put the work in and it finally paid off for them. The duo took home $11,340 on the day and will receive a bonus from Yarcraft. The LEWT is founded with Ranger Boats and Vic's Sports Center, but that doesn't discount all the boat manufacturers who recognize our anglers as some of the nations best and reward them for fishing the LEWT.
Rob Cline and Randy Cline were not able to put together 5 of the right bites but they were able to find 1 of the right ones. Rob and Randy managed to get an 8.50 post spawn slug in the boat and take home the big fish award on the day. Big Fish paid off $1600 on the day.
Last but not least the Lake Erie Walleye Trail Kayak Division innovator Chuck Earls put it all together and bagged 5 fish for 24.76#. A very impressive bag to get while on a kayak. Chuck bested the six yak field and was the only one who caught a limit. Catching fish on a kayak is tough in itself, but doing it on Lake Erie is exponentially more difficult. Congrats Chuck and keep leading the way for the division.
The Sandusky event had four disqualifications. A team was reported to be late to check in and was disqualified. Three additional teams were found after an angler protest was made to have communicated while on the water. The violation of the rules was accepted by all four teams. It is of the utmost importance to read the rules and understand that every tournament is different and has its own set of rules. I thank the LEWT anglers for working hard to maintain the integrity of the circuit.
The next stop in the LEWT series is Huron Ohio where we will host our first ever Pro-Am Event. An amateur "Am" angler will team up with an experienced LEWT Team "Pro" to form a three man team. This team will fish the standard two man rules and the amateur angler will get to experience a LEWT tourney day. They will learn from the best, fish with the best, and hopefully experience that win like the best!
Ryan Buddie, Joe Gibson, and Tyler Berthold will host a kids fishing clinic and the NPAA and Future Anglers Association will be giving out fishing poles to kids in attendance while supplies last. This will be a great event and we hope to see you all there. Kids fishing clinics and cookouts are free so please come out and experience the Quality Mark Inc. LEWT and B'laster Fall Brawl.
We will also be announcing the details for this year's 2023 B'laster Fall Brawl at this Fall Brawl kickoff party and pig roast sponsored by Branch BBQ. 2023 will be the Biggest Brawl EVER with more great ideas to come this season.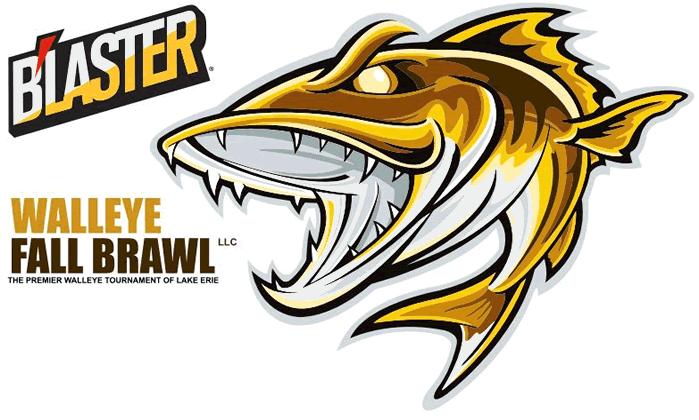 2023 Cast & Jig Open ~ 4.15.23 ~RESULTS
For years we have been waiting for a beautiful spring day to hold the annual Jigging Open,  sponsored this year by HDS Custom Rods. Well, 2023 Mother Nature and the Fish God's were listening. The Islands were 100% fishable, the seas were calm and the 70+ degree sunshine weather made a guy look for his bottle of sunscreen. At 5:00am, 63 boats started their check-in at Mark's Bay's Edge Bait and Tackle Shop and headed anywhere from Detroit, Michigan to Cleveland, Ohio waiting for "lines in" at 7:00am.
The story of the day was LEWT Sponsor, Lowrance Active Target. The historical "jig" fish (males up on the reefs and structure of the islands) are just not big enough for what is now the leading trend in rod-in-hand walleye fishing. We knew local heavy hitters Jimmy Bowman and crew along with Mike Defibaugh and his team of Diffy's Deadbeats were going to be tough given the favorable conditions to target and pick off individual fish. These guys have proven over the years why in this event we call them the Teams to Beat by learning the Active Target system and using it to its max potential.

At 3:30, teams started making their way back to Bay's Edge for weigh-in, all looking to finish in those top seven paid spots on the weekend. The average five-fish bag right now weighs in anywhere from 15-18# respectively. This time of year, being able to target those bigger pre-spawn & post-spawn females is going to land you tourney day results. The last paid spot on the day went to Team Troyer led by captain Nate Troyer with 30.05#. Team Troyer walked away with $600 for 7th place.
In 6th place team "NIM" and captain Mike Miller fished and bounced around from the rocky structure of Cleveland's west side to Vermillion looking for fish. Mike and crew spot hopped and managed to figure out bottom fish using his Lowrance Active Target. Team "NIM" made $700 for the day bringing in 30.49#.
5th place on the day was an always consistent team of Mike Defibaugh and Diffy's Deadbeats. Mike and partner, Charter Captain and dangerous stick Mitch Shipman, gave the crowd a mini-seminar as they explained how their Lowrance Active Target helps them cast directly to fish of choice. Mike even explained that they often don't cast to fish they feel are too small for what they are targeting, thus not wasting valuable time. Diffy's Deadbeats hauled in 31.42#,  good enough for 5th place and $850.
One of the nicest guys on the tour, Aden Yoder, has been rounding up top finishes at the last few events with partner John Hershberger. The team found themselves in 4th place with a stout 34.00# bag anchored by the day's best 9.42# giant. These guys targeted structure out deep to "ice fish" and target bigger suspended walleye. With Bay's Edge Big Fish Bonus and 4th place the team took home $1870.
Team "NIM #2" led by captain Joe Gibson was able to capture the self-proclaimed "English Title" and take away 3rd place putting in a giant bag of 34.97#. The support staff of Bryan Fisher, Megan Fisher, and Frank Broskey put on a clinic all day targeting fish suspended in deep water east of Vermilion. They spot hopped in the morning and settled back in on their original idea to finish out the day. For 3rd place Gibson and crew took home $1200.
Now, the top two spots led by Amish teams is no surprise. These guys are rod-in-hand specialists. That, matched up with Lowrance Active Target, makes them very dangerous. In 2nd place Team Weaver with captain Merlin Weaver brought in a near best 36.10#. Team Bowman was able to edge them out for the win with 36.23#. These guys are good; so good that I even named him publicly as the team to beat going into the event.
Team Weaver and Bowman both had similar tactics targeting suspended fish and casting at them with everything but the kitchen sink. Captain Jimmy Bowman explained that his team used individual Active Target units to each target fish in their own section of the boat. Team Weaver's 36.10# of walleye brought in $3,870 on the day for 2nd place.
Captain Jimmy and crew landed 1st place and $7,080 in tourney winnings, plus matched up with $8,000 in Ranger Cup Money by using a Vic's Sports Center Ranger 622 FS Pro. The team totaled $15,080 in cash on the day. Congrats Team Bowman!
The Cast & Jig Open event has grown to be one of the most fun events on the year. Mark's Bay's Edge is a great venue and will continue to host us annually. Look for us to host a trolling event in the near future.
Additionally, we announced the early registration for this year's B'laster Fall Brawl. We will open registration at the Huron Event and Mark's new Dead Eye Custom Trolling bait will be the official Fall Brawl Bait of 2023. More info to come.
We will see you at Sandusky April 29th. Registration is still open for Sandusky; we hope to see you there.
2023 LEWT Magee East ~ 4.2.23 RESULTS
Would it be the start of a LEWT Season or a Magee East Event without a blow day? Mother Nature always plays a factor when it comes to Lake Erie fishing in the spring. As April Fool's Day would have it, Mother Nature was laughing inside as she sent winds from the south over Lake Erie on tournament day. The problem was that the winds were 50+ MPH gusts, making Saturday's send off a blow date. Mother Nature only laughed for a little while because as Saturday's sun set, the wind was already laying down, giving us an opportunity to fish Sunday.
102 LEWT Teams and 6 LEWT Kayak Teams jammed Magee East's boat launch well before daylight. Anglers getting ready for the new season were eager to get the party started after a long, busy off-season. The winds were going to allow us to fish, but it was anyone's best guess where any fishable water would be.
Send off went smooth as TOY Steve Hendricks and Brian Ulmer ripped off to the East in the Vic's Sports Center Ranger 622FS Pro. Three flights of teams split as each team's instincts sent them in all different directions in search of clean water and that best bite, all looking for their chance at the LEWT's opening day trophy and $33,000 in prize money.
As the scales opened at 3:30p, we soon found out that Mother Nature had her way with 33 LEWT teams and five out of six Kayak anglers turning in their boat boards with no fish in the fish bag. Muddy water was the word on the streets as teams traveled near and far trying to find fishable water.
Last year's top team Steve Hendricks and Ulmer let everyone know why they took the 2022 LEWT Title as they were able to find water out east and put together five fish for 32.55#. Hendricks and Ulmer ultimately landed in a very respectable 3rd place finish.
With 102 boats in the field, the LEWT paid out 15 places. Rounding out the top 15 was Rodger Riggs and Daren Zabrowsky with 24.50#.
Erick and Ed Williams edged out 14th place bringing five fish for 24.67#. The Williams' always finds a way to bring in a quality bag despite the conditions.
Father & son combo Thomas Nordyke Sr. and Jr. were able to put it together netting 24.79# with a hard-earned five fish, good enough for 13th place.
In the Quality Mark Inc. wrapped Ranger 621FS Pro team "2nd place mustache" Tyler Berthold and Jeremy Lisy landed five fish for 24.95# and 12th place.
In 11th place, consistency kills with Tim Johnson and Jason Zsebik bringing in five fish for 26.47# in the Adventure Finance North River.
Rounding out the top ten was new LEWT Team David Mattson and Justin Bergsgaard. finding that upgraded quality fish averaging just over 5# for a total of 27.38#, taking home $750 and 10th place.
Josh Crum and Jordan Barth brought 27.85# of fish to the net, earning them 9th place and a very nice $1,000. Crum and Barth have been long time LEWT anglers and always find themselves amongst the top finishers.
One of the eldest LEWT anglers, Aaron Humbert, fishing with substitute angler Rob Cline, rounded up 8th place with 28.59#. When the bite gets tough, knowledge of the lake will prevail.
Humbert, who normally fishes with his children throughout the years, is now teamed up with LEWT Title Sponsor, Quality Mark, who was snowed in in Minnesota. Humbert and Cline will take home $1,100 for their efforts.


Quality Mark has made a pledge for the season to give back and the QM Team(s) Berthold/Lisy and Humbert/Cline will be donating half of their winnings to charity. More details to come.
7th place Kansas team Taylor Trogstad and Chad Rohr were able to cap off a monumental week of vacation by bringing 28.96# to the scales anchored by a 11.23# Lake Erie pre-spawn mega-giant! This fish also won the Big Fish Award for the day for a heavy $1,580. The Kansas team "netted" $2,780 for their efforts.
6th place was secured by LEWT regulars Gary and Alex Kisel. This team has had ups and downs over the years, but they're on the upward swing. They followed up an 8th place 2022 TOY standing with a 6th place to start 2023 with 29.71#, good enough for $1,300.
The "Old Dogs" Ryan Buddie and Jason Kopf picked up where they left off in 2022 earning a top 5 finish. Lowrance/ Mercury Pro Ryan Buddie said he used his Lowrance Electronics marking while on plane in the gas-sipping Verado 400, covering water and finding the right stuff to make a move. The Buddie/Kopf team used that old school magic to find a great bite east of Kelly's Island to land 31.49#, good enough for 5th place and $1,400.
Frank Broskey and Don Lint snuck inside the top 5 finishing 4th with 32.15#. Lint and Broskey have proven that consistency is key and bested their 10th place TOY finish in 2022 with a top 4 finish to start things off in 2023. Lint and Broskey earned $1,500 on the day.
Previously mentioned Steve Hendricks and Brian Ulmer remained the dominant force on the circuit with 32.55# and a 3rd place finish along with 2nd place in the Side Pot. This team has hardly had a bad day in the last three years cementing their TOY status in 2022 by pulling off a top 3 finish to kick things off in 2023. Hats off to this team for doing it day in and day out, impressive. Hendricks and Ulmer will take home $4,140 for the day.
Has anyone ever heard of these newbies on Lake Erie Gary and Nicholas Zart? Me neither, but the new team managed to scratch out 5 fish for 34.05#. All jokes aside, having the day-in and day-out charter knowledge assisted the Zart's in dialing in a program that proved to put fish in the boat. Small adjustments make a huge difference on a tough day and that's what experience gives you.
There isn't a single person that's on Lake Erie more than Nicholas Zart. The Zart's will take home 2nd place overall and 1st place in the Side Pot, good enough for $7,410. The Ranger Pro will also earn an additional $500 in Ranger Cup Money for the top Ranger Boat finish.
The "Team Up North" got us on the water just as they did on the field this year. Michigan locals Robert and Travis Zajkowski stuck to the gameplan and fished Michigan skinny water to bring in a tourney best 38.29#. The team explained that they used structure and baits high in the water column to catch the tourney's biggest walleye. The team targeted 10-ft or less of water and explained that on a tough day, they were culling fish to make their 5 best. The "Up North" team will take home $8,700 for 1st place.
The "Investigator" "007" the list goes on, if you know you know. Kayak angler Nate Lueders was the only Kayak Fisherman to catch a fish on the day. Nate grinded out the muddy water near Turtle creek to finally get one in the yak, good enough for $845 and 1st place in the Kayak Division! Good Job Nate.
Hats off to our anglers who continue to prove why the LEWT is the best event in the land. Continued support and great fishing makes being a LEWT top team something to gloat about. It's great seeing new faces in the mix and anglers from across the country. Great job everyone.
The LEWT will be back in action at Bay's Edge April 15th for a jigging only event. This is an "Open" event and anglers can fish with a team and up to 9 rods.
This event is a great way to get big boats involved as you can leave from any port you choose – lines in at 7:00am with check-in and weigh-in at Bay's Edge no later than 3:45. The LEWT Sandusky event will follow at the end of April.